---
---
February 26-28, 2020
Franciscan Renewal Center
Scottsdale, AZ
---
Jesus' main way of changing lives is through relationships. These days that's challenging. Technology, efficiency, and productivity have their place, but the heart of Christian transformation is relational. Jesus continues to invite us to keep company with him and with others on the way.
Join the whole VP3 team as we host a conversation around the character and priority of a mentoring way of life and ministry for such a time as this.
Where might the Spirit be inviting you…
…to a deeper companionship with Jesus?
…to more intentionally walk with others?
Carve out some time and space with like-minded friends to pay attention to those things in your life that matter most. The retreat will begin with dinner together on February 26 and end at 11:30 am on February 28. We encourage you to mark your calendar and consider joining us.
---
Registration Deadline: February 3, 2020.
---
Gathering Schedule
| | | |
| --- | --- | --- |
| Wednesday, February 26 | Thursday, February 27 | Friday, February 28 |
| 4:00 pm      Check In | 8:00 am       Breakfast | 8:00 am       Breakfast |
| 6:00 pm      Dinner | 9:00 am       Session Two: Faith | 9:00 am       Session Five: Mission |
| 7:15 pm      Session One: Brokenness | 10:30 am     Session Three: Community, Part 1 | 11:30 am     Departure |
|   | 12:00 pm     Lunch |   |
|   | 1:30 pm       A Hike/Walk |   |
|   | 6:00 pm       Dinner |   |
|   | 7:15 pm       Session Four: Community, Part 2 |   |
---
---
Soo-Inn Tan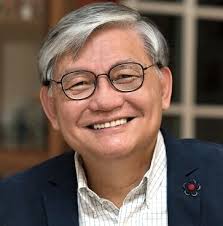 ---
Since 1985, Soo-Inn has been journeying with people through his ministry of preaching/teaching, writing, and mentoring. Originally trained as a dentist at the University of Singapore, he answered God's call to go into full-time church-related ministry in 1981 and since has obtained his Master of Theology from Regent College and DMin from Fuller Theological Seminary.
His primary passions include connecting the Word of God to the struggles of daily life, and the promotion of the discipline of spiritual friendship. He has been a supporter of Arsenal Football Club since 1971 and his favorite movie is Star Wars 4.
Soo-Inn is a director of Graceworks, a ministry committed to promoting spiritual friendship in church and society. He runs this ministry in partnership with his wife, Bernice. Bernice and Soo-Inn reside in Singapore and have four sons.
---
---
"I teach on spiritual friendship a lot. I remind people that we need friends, and that followers of Jesus in particular need to follow Him in the company of like-minded friends, i.e. spiritual friends. This message resonates with many in the increasingly lonely world of the Third Millennium.
Invariably, many who hear me teach on this will affirm that they need spiritual friends but they have no time to develop spiritual friendships. How can we practice the discipline of spiritual friendship in today's busy world?"
3•2•1 Following Jesus in Threes, Soo-Inn Tan
---
---
We are excited with the response to join us for this Gathering! There is still room for you to join us! Discounted lodging is available nearby for guests of the Franciscan Center.  Click here to view the hotel list.
Come join us for the Gathering.
---
Pricing for Retreat
$285 - Includes five meals and retreat.
Discounted lodging is available at nearby hotels (see link below) or secure lodging through friends/familyVRBO.
---
---
Registration Deadline: February 3, 2020.
---