When the last of our three children left for college it was a big deal for me. I had this emotional tension vacillating between sadness and satisfaction.  And truth be told, I was ready for a "break." I had earned it, right?
Within the same month that I watched our son's earthly possessions pack up and our house quiet, I also attended another VantagePoint3 facilitator training event. During a thoughtful conversation about adult spiritual development, I found myself captivated by a quote from Henri Nouwen, "The greatest gift you will ever give another person, is the gift of you being a growing person yourself." 
I probably spent 24 hours wrestling with God about my new season of life and my own selfishness. And then, as the Spirit of God can only do, I knew that sitting back, resting, taking a break, or thinking I had served enough, was short-sighted and a dead end to my maturity in Christ.
So I swallowed a courage pill and shared with the Lord something along the lines of, "your servant is listening." God's imagination for my being and my doing has been far beyond anything I could have ever dreamed up. And I hope that my willingness to be a growing person, in its unique imprint, is a gift to others. 
Scripture
Over the last couple of years, every time I read scripture that references "growing", I've been jotting down phrases and notes on 3×5 cards that I keep in my bible. It seems to leap off the pages to me. 
A couple of weeks ago I enjoyed reading all the verses in one sitting…hoping to harness a formula for growing. That didn't exactly happen. It was more of a headline. God expects us to keep growing.
Take the Next Step
For me personally, and in my conversations with others seeking God's growing-up prescriptions, I have come to notice the voice of invitation. 
God's desire to align us with the good work he created us to do (Ephesians 2:10) most often comes in an invitation to take a next step of serving, leadership, sharing our lives, learning. And similar to Abraham, God doesn't roll all the marbles out for us to see where the invitation will lead. He asks us to trust him. And say yes.
We Have a Part to Play
Recently our four-year-old granddaughter was working on a coloring masterpiece. Quite advanced for her age level, in my opinion. When it was finished she proudly gave it to me. 
You see, we live in the country and I love gardening and just generally watching everything grow. She knows this about me. And God knows that we all ought to keep growing…because it will be the best gift we can give others. And, he created us to grow and change and transform for all of eternity, if we will participate.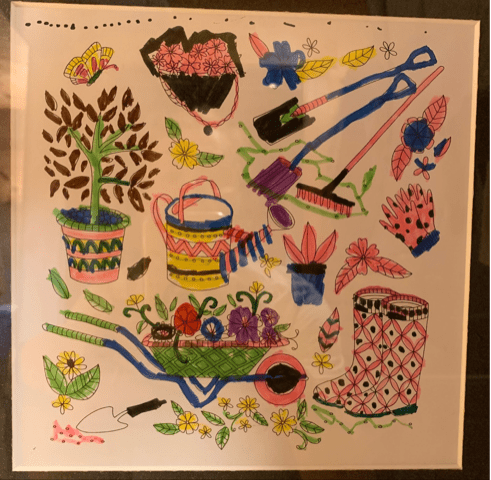 "I planted the seed, Apollos watered it, but God has been making it grow."

I Corinthians 3:6
REFLECT: 
What invitations have you been receiving? 

What part do you have to play in taking a next step?
---
At VP3 our entire ministry is committed to helping you grow up in every way into Christ's good work for you. Our seven-week small group resource could be just the right "seed" for your summer conversations. Click here to look at a sample conversation.

---
---
Comments
---