Throughout our VP3 study Growing Up: A Lifelong Journey we invite a group into the practice of moving from Reflection to Conversation to Prayer.  Each of the seven conversations include a prayer. The first and last conversation conclude with the poet Luci Shaw's prayer. For those of you who may be gripping too tightly onto your own growth and maturity, allow this poet's prayer to invite wise perspective and trust in God's creative work in your life.  Shaw prays:
My prayer is that God's work of creation may continue in me as well as in my plants, that my soul may become his garden, whether a place of wild and spontaneous beauty like a mountainside—part of the green wilderness—or a more gentle work of God's art, in a sheltered garden with a diversity of colors and shapes, only God can determine; he loves green, and the growth it signals, in any setting. But I have faith that in my life he will see continued evidence of his loving cultivation….

I pray that my Creator will give me "eyes to see" and a gift of attentiveness and awareness to his smallest details, which are signals of love and care….

That if I am wilting or barren, unable to produce flowers or fruit, he will supply me with the kind of fertilizer that encourages growth without burning the plant.

That if I need the kind of tender, daily, loving care that I give to my houseplants, God will reassure me that I am a plant in his house.

That I may be able to relinquish control over my garden, yielding it into hands of the Gardener who has my best intentions at heart, who knows how to use my personal colors and growth patterns to his own glory.  Amen.*

Luci Shaw, poet
---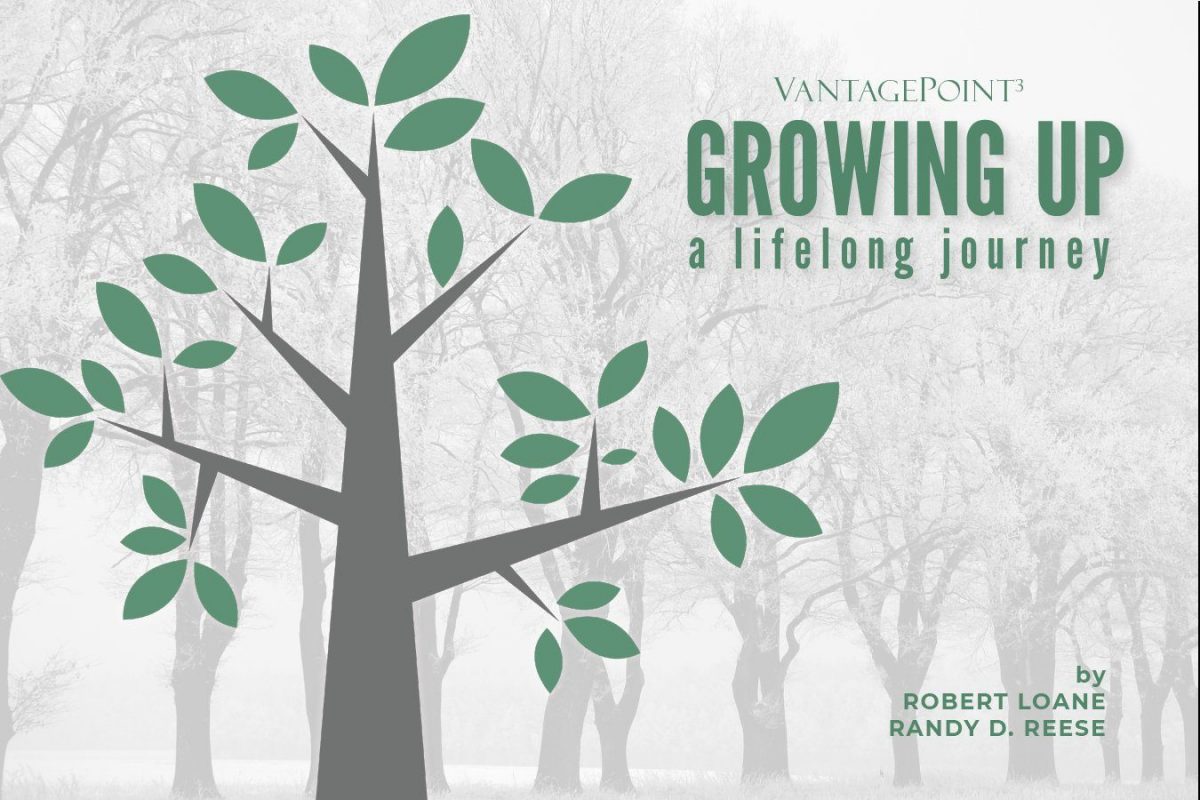 Growing Up: A Lifelong Journey (REVISED 2017): This set of seven conversations provides a space and place for you to reflect, discuss, and pray with others, guided by three life-defining questions: Who is God? Who am I? What does God desire to do through me? These are big questions. Do not misinterpret the concise, smaller readings for a spiritual exploration lite. What is tucked into these conversations is sacred ground, an invitation to explore 
these questions of life and living well. by Robert Loane and Randy D. Reese
PREORDER YOUR COPY! (Expected delivery: January 2018)
https://vantagepoint3.org/product/growing-up-revised/
 *Luci Shaw, Water My Soul: Cultivating the Interior Life (Vancouver, B.C.: Regent College Publishing, 2003), 48-49.
---
---
Comments
---