From my home office window, I can see the final fruit of an exceptional pumpkin patch here on the Iowa prairie. It's not commercial quality or quantity, no state fair winners, but it has been very rewarding and lots of fun.
The grandchildren, ages 3 to 6, planted the carefully purchased seeds with no rhyme or reason.  The drought this year tested the resilience of the plants from start to finish. But, alas, over time the patch was beautiful and plentiful. Each pumpkin was as unique as can be.
And with gloved hands over the prickly stems, the same grandchildren and I cut the unique produce from the vines many months later.  And we, and almost everyone we know, are enjoying the green, white, and orange varieties.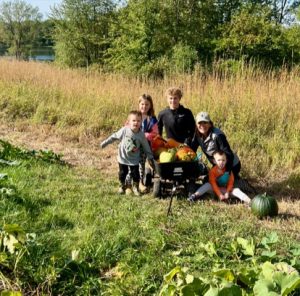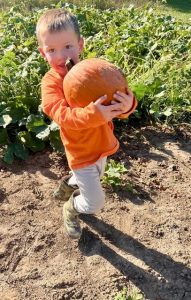 Over the years at VP3, we have had the privilege of helping plant seed, so to speak, in the hearts of developmentally-minded Christian leaders who hope to grow more mature adult followers of Jesus in their settings. 
If you will, my pumpkin patch has provided a few metaphors for your imagination: 
In my pumpkin patch, there were things I could control and things I could not. 

The patch was more fun because I did it with others. 

The harvest had little to do with me, but I had a part to play.

The joy of what we created took time but was life-giving. The memories will last.
At VantagePoint3 we continue to notice that superficiality and isolation plague Christianity in North America. As we talk with Christian leaders this ministry year we hear that the pandemic exposed their church's superficiality in discipleship even more. They also tell us about the rapidly changing landscape of the church. 
Is there anything we can do about these factors in the soil of the local church? In our leadership and attention? 

Who else cares about this conversation? Conversation creates culture. Did you know that?
We are also detecting more energy, more desire, and more ears to hear, than in years past for the ways and means required for a leadership of companionship and a spirituality of relationship that just takes time.  Adult leaders acknowledge a paradox of yearning for belonging and connection alongside a hesitancy to show up and commit to anything for a full season. 
That said, we continue to be a part of shepherding a growing circle of congregations, leaders, and organizations bound together by the slow and deep work of developing spiritually mature adults in a culture conditioned by quick fixes, easy answers, and one-size-fits-all approaches to life's biggest questions.
This is patient and enduring work. 
And, like my pumpkin patch, the harvest is so unique and beautiful. 
If you have been a part of a Journey group, you have moved through the planting, growing, and harvesting seasons of "thick community" in an adult small group. You have done the keenly important work of setting the table for adults to experience the space required to connect the dots of their lives in the friendship of others. 
As you, and the adults around you, crave intentional conversation around life with Christ, it may be time to visit with us afresh.  We would love to let you in on the part you can play in the fields we are tending. It is possible to connect good beginnings with good endings. 
Then Jesus said to his disciples,
"The harvest is plentiful, but the laborers are few;
Therefore pray earnestly to the Lord of the harvest
To send out laborers into his harvest."
Matthew 9:37-38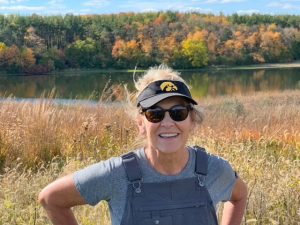 ---
---
Comments
---