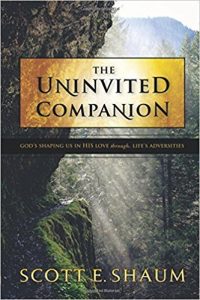 We all need good company and wise perspective when we face adversity. I want to recommend to you a recently published book that generously provides both. Our friend Scott Shaum has written The Uninvited Companion: God Shaping Us In His Love Through Life's Adversities. By opening both the Scriptures and his life to us, Scott invites us (1) to reconsider what we think about suffering and (2) to be alert and receptive to God's compassionate presence and shaping purposes in our lives. Throughout these pages he is both our teacher and our friend, encouraging thoughtfulness, honesty and hope, and in so doing challenging us to be open to encountering the God and Father of Lord Jesus Christ amidst everything that life can throw at us. 
Let me give you a couple snapshots from a couple folks who have been reading Scott's book. I asked them each, What thoughtful quotes or excerpts are particularly standing out to you from The Uninvited Companion? Here are their responses.
 Lori's response:
This quote comes from Chapter 4: Carving Out Capacity for Love. Scott is talking about how we are offered hope in our suffering using Romans 5. He writes,
We are offered a hope that is sure and is not rocked by circumstances. That is why we hope in the glory of God—he is faithful and he does not change. He is always here. He is always true. As we walk with God on the long road called suffering, we come to know him in ways we never would have known. Hope is reborn within. Not hope in the stuff of life, as meaningful as it is, but a hope in God.  

This hope does not disappoint; it is sure. And here is the punchline: this is what he is up to all along the way. (page 46)
Scott's words caused me to sit back, take a deep breath, and remember that God truly has my back.  Even when I am wondering how long some things will be so difficult, I can trust the promises that God has given me; I see you, I am with you, you are loved.  Makes me grateful to be a part of a bigger kingdom and that God is up to something good in me.  Trusting the work of the Holy Spirit is a beautiful thing to be a part of.
Brent's response:
As we trust God to walk with us through life's adversities, we are transformed by the one with whom we journey through these experiences. (page 9)

What if the hardships we find ourselves in today are not only for our benefit? What if God is doing something in us that will cost us much and immensely benefit others? What if we looked at life from that angle? (page 38)
These two quotes from The Uninvited Companion remind me that God calls us to live our lives "for the sake of others." I have been reminded of the many difficult valleys through which he has walked with me; transforming, maturing, equipping, and empowering me for the sake of others. Because he walks with me, I am to follow his example and purposefully intersect my life with the lives of others to help guide them toward Christ. What I have experienced and learned as Christ walked/walks with me equips and empowers me, as his ambassador, to bring hope, healing, grace, mercy, and perhaps some perspective for others struggling in the midst of their dark valleys.
---
As I (Rob) step back from The Uninvited Companion I realize that one of the key reasons why I highly recommend it to you is Scott's reflective questions, usually three questions found at the end of each chapter. I have included a sampling of them here, engaging questions that I have found myself pondering in this difficult chapter in my own journey:
How is God inviting you to be sheltered in his love as you weather life's storms? (page 27)
As "year after year" passes in you life, what do you find God shaping within you? What prayers has he shaped in you that otherwise had not previously existed? (page 40)
How has God reminded you of utter dependence on him? How is Paul's experience of that lesson a comfort to you? (60)
What does God's faithfulness look like in this stage of your life? What is that requiring of you? (page 100)
When facing the most challenging seasons and situations of our lives we need both insight and friendship. I am thankful for both the personal vulnerability and thoughtful engagement Scott brings to this book. Get yourself a copy today! 
---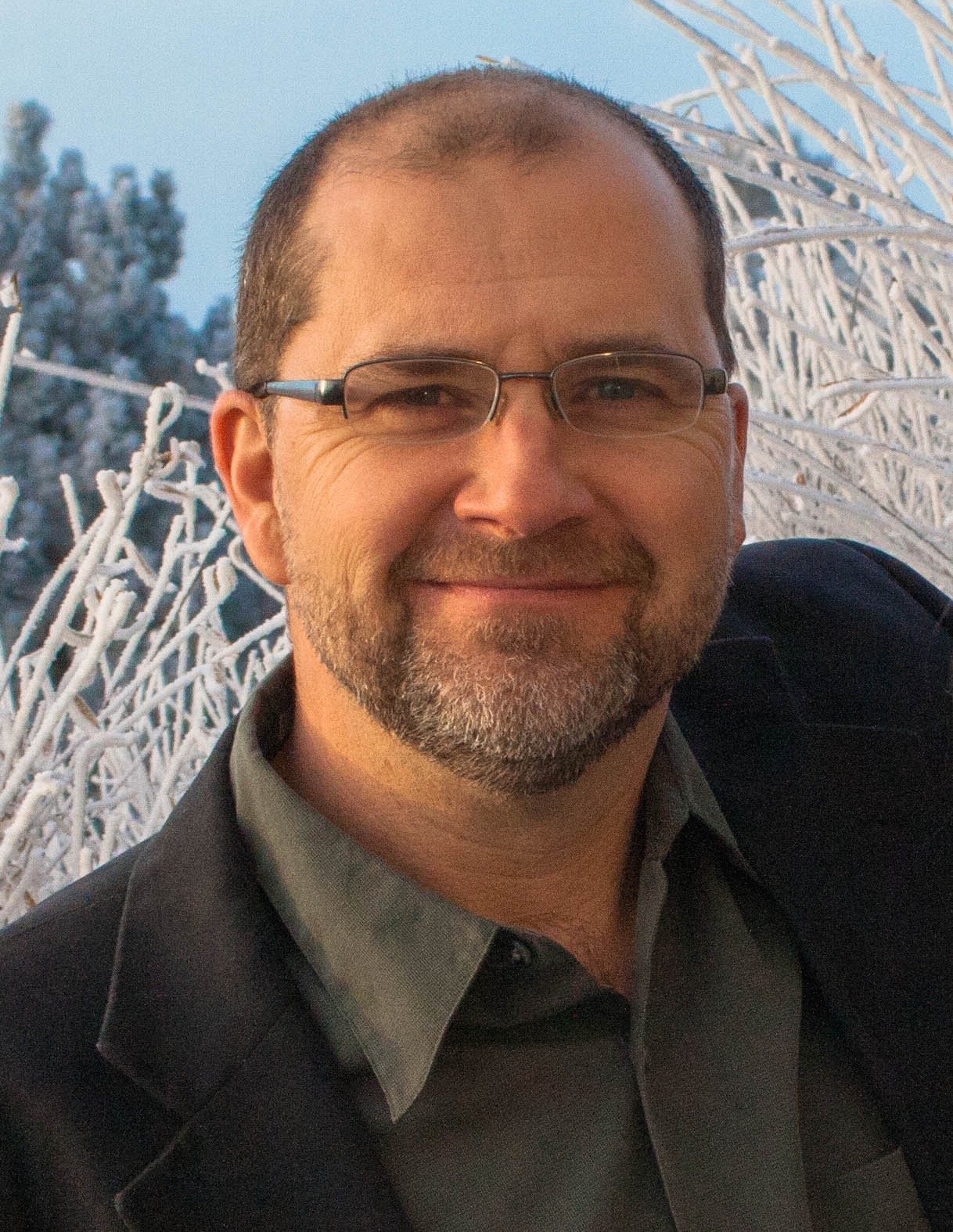 Scott Shaum will also be co-facilitatiing a VantagePoint3 Gathering this October 17-19th in Estes Park, Colorado. The topic we will be gathered around will be "Rooted and Grounded in God's Love: A Leader's Journey." If you are looking for a space and place to reflect and to pray and be refreshed, come join us. We have just added the session schedule for the gathering — take a look. 
---
---
Comments
---